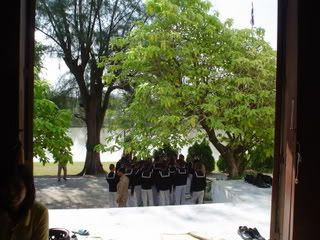 Above was a view looking out of the central museum in Ayudhya. A group of Navy trainees were on a visit familiarizing themselves with their ancient heritage from 700 years ago.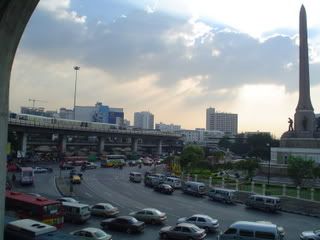 Taking a minivan from a market centrally located in Ayudhya brought me back to the heart of Bangkok in a surprisingly short time.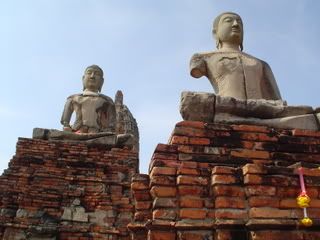 Inspiring Buddha images at Wat Chaimongkol, Ayudhya. I attempted the 9 temples visit in a day, but managed only 3 due to the heat.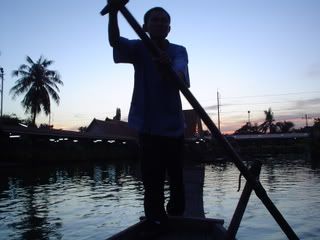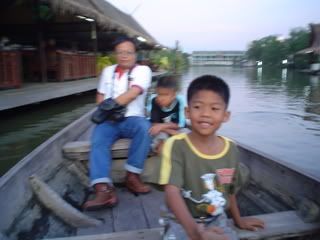 My nepews have grown since the last time I saw them.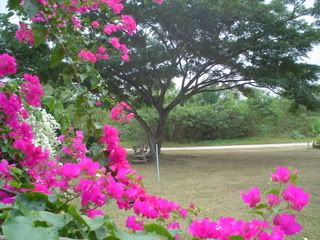 The bugenvilla were blooming in my garden at Khao Yai.
This water buffala, my zodiac sign is a pet at His Grace Farm Resort. She was grazing beside my house. I couldn't resist her but she didn't want me to get too close to her. She had a calf that ran away into the bushes.